"If you like yer roots raw"
- The Toronto Star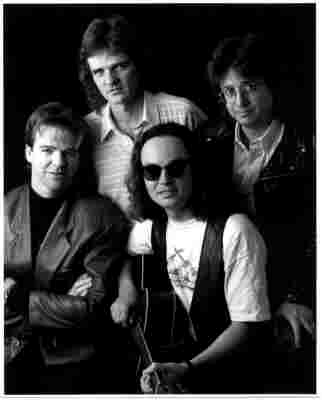 ---
"Bluegrassed & bent, Blazin' Saddles ride in...with their Hank-Williams-in-a-punky-mood sound.." A "high energy assault on bluegrass and country."
-The Toronto Star
"Local bluegrass, blues, R&B and rock players meld their diverse influences in Blazin' Saddles, playing dates around town..."
-Now Magazine
---
Combining diverse backgrounds in country, bluegrass, jazz, R&B, and rock an' roll, Blazin' Saddles has a tight and punchy rhythm section, hot picking and a relaxed but professional attitude, which gives the band a personality that is irresistible. With dynamic three part vocal harmony, the three strong lead singers each have a repertoire that covers a wide range of styles. While their material is carefully chosen and full of surprises, they are able to adapt to any audience. This versatility and Blazin' Saddles' easy, polished and charming stage presence always keeps 'em comin' back.
Blazin' Saddles is available for bookings in the local Toronto and Niagara area.
For further information please contact:
Rob Sagar:416-690-8762 / Dave Pearce: 416-691-3573
Steve Goldberger: office: 416-431-9622
416-431-9797 fax
email: aldgate@techcomnet.com
---

Who are these guys?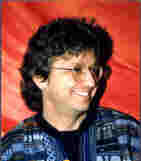 Steve Goldberger: Vocals, bass: Toronto born, Steve's claim to fame was with the Genie Award winning (1975), country/rockin'/bluegrass band Black Creek, which was very popular throughout Ontario in the 70's. Since then Steve's kept busy in the studio, and performing live with several of his own bands (Goldie Lox & the Bagels, Elephants Gerald, The Casuals with Conrad Kipping) including several Black Creek Reunion bands. He is also popular as a freelance sideman in Toronto and Niagara-On-The-Lake with a diverse list of folk, blues, country and R&B artists (Mark Haines, The Fridgidaires, Margaret Crystal, Willie P. Bennett...). Most recently, he also appears around Niagara-On-The-Lake as "The Fringe Locals" and with local artists Craig Roberts, Platypus Rex and James Brown. Around Toronto he performs regularly with country-blues singer extra ordinaire, Gayle Ackroyd. Steve wears cowboy boots all day long, but on stage, will only wear sneakers. He says that he plays better that way.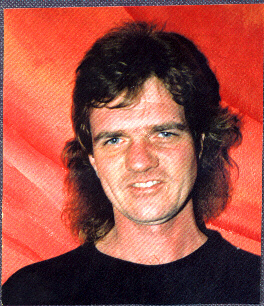 Dave Pearce: Vocals, guitars and banjo: A Scarborough native, Dave was also an original member of the popular Black Creek band, and has been singing and performing with Steve Goldberger since 1972! He also was in the house band for two years on the Ronnie Prophet TV show and is known around the Toronto recording studios (as "Banjo Dave") for his work on albums and commercial jingles (Levis, Raisin Bran, Coke...) In addition to working with numerous bands at home in Toronto, Dave spent some time in Nashville doing sessions and performing live with Don Everley, The Gatlin Brothers, Chet Atkins and others at the Grand Ol' Opry. An owner of three pick-up trucks, Dave also collects lawnmowers, garden implements and guitars.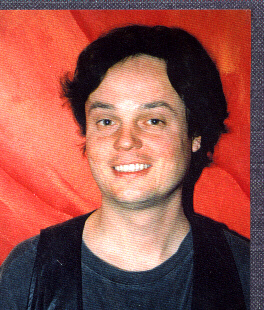 Rob Sagar: Vocals, guitars & mandolin: A twenty year veteran of the Toronto music scene, in his teens Rob played lead guitar with the country band Limousine and later went on to a three year stint with Toronto's rockin' blues outfit, Mondo Combo. In the eighties, he joined with members of A Foot in Cold Water and recorded two major releases for Capital records in the band, Leggat. In addition, Rob has played with roots rocker Johnny McCleod and the gone but not forgotten, Handsome Ned & the Sidewinders. Most recently, he was a member of the successful "live jukebox" act, Foolish Behaviour. A vintage guitar enthusiast, Rob prefers a "stripped-down", raw tone in the guitar parts that he adds to Blazin' Saddles. His favourite singer is Kay Starr. He hates haircuts but "loves steak and chips".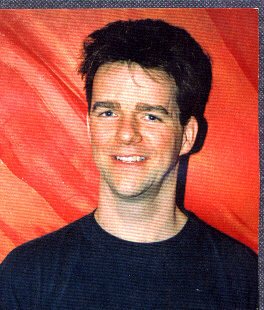 David Norris: Drums: Holding it all together, Dave is solid as a rock. Having worked quite steadily with Steve over the past two years backing up artists such as Gayle Ackroyd, this is probably the most solid rhythm section in the Toronto area. Originally from the London area, Dave is known for his work with popular bands The Andi Duncan Band, The Satellites, Drastic Measures, The Pukka Orchestra, Joel Feeney and Kenny King. His appreciation and love of roots music has lead him to the country scene and his varied background gives him the patience and experience to lay down that simple country groove. Dave loves fast cars and is not available for gigs during the Indy weekend.
---
---
Here's an article reprinted from the New Town Crier, a local Toronto Beach paper. May 1997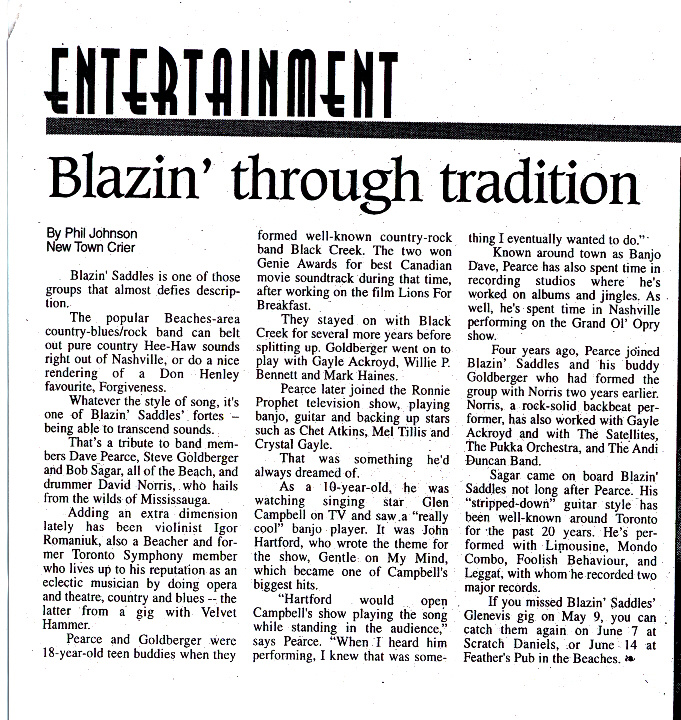 ---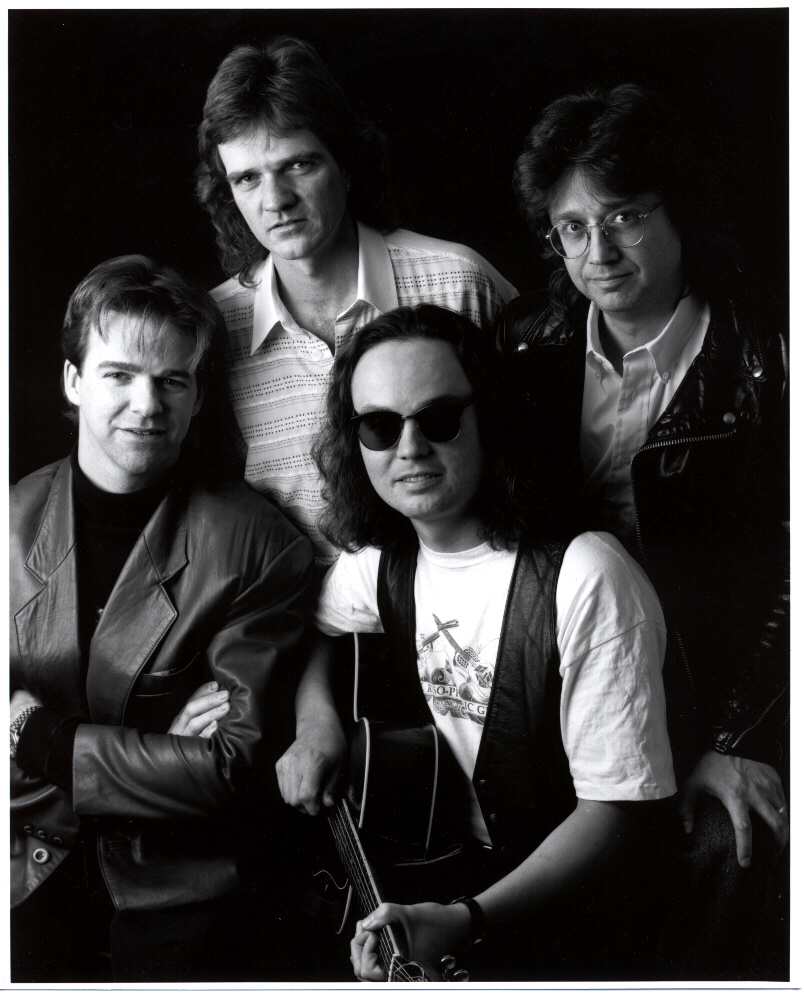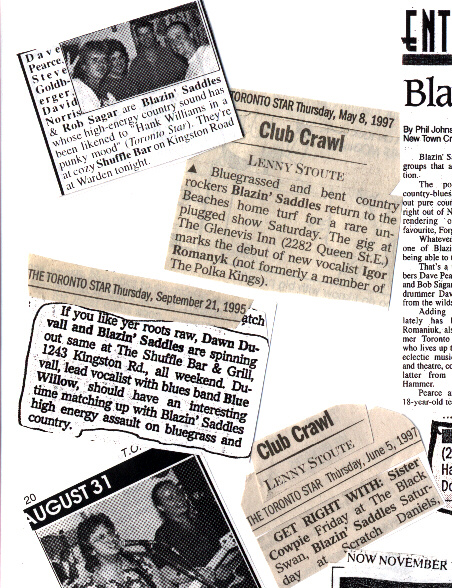 Blazin' Saddles is available for bookings in the local Toronto and Niagara area.
For further information please contact:
Rob Sagar:416-690-8762 / Dave Pearce: 416-691-3573
Steve Goldberger: office: 416-431-9622
416-431-9797 fax
email: steve@aldgategroup.com
---
---
-->
YOU ARE VISITOR NUMBER

SINCE JAN 3TH 1998.
I'd love to hear your comments!
---